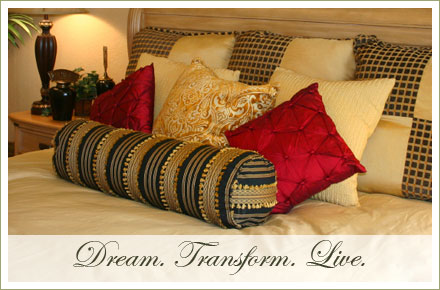 Unique Home Decor by Bedding Accents

Bedding Accents is your partner whether you are looking to create a matching bedding and window treatment combination or upgrade the look of your sofa or dining chairs. Perhaps you'd like to surprise a loved one with a custom baby bedding set or a personalized table linen set, our team at Bedding Accents will meet your individual needs ensuring 100% customer satisfaction.
Add unique home decor products that define your style and personality. Let your imagination soar and contact Bedding Accents for your next home decor project.

We specialize in:
Bedding and Nursery Bedding
Pillows and Throws
Drapes and Curtains
Table Linens
Contact Bedding Accents to discuss your home decor project.